Fsbo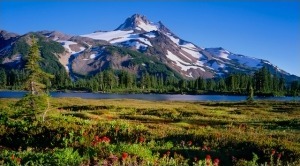 Beautiful Lots for Sale with Easy Qualifying & Low Down Payments


We make it very easy for you to browse our Arizona, Oregon & Colorado Properties (Residential & Commercial Lots) and even easier to purchase these beautiful properties. This is also the best place to be if you are looking for Arizona, Colorado or Oregon Land for Sale.

Owning land is one of the best investment you can make. It is solid and dependable, unlike other investments that can lose value, land is forever.

Our customers have many different reasons for owning land in Arizona, Oregon & Colorado, however the majority purchase our Large 1 Acre Lots for a safe, quiet place to retire to - or as a perfect vacation spot to enjoy all the outdoor activities that the beautiful Pacific Northwest has to offer and not have to stay in a tiny hotel room. If you're looking to get out of the big city and enjoy the great outdoors, please call or email us so we can show you how easy and affordable it is to own land in Arizona, Colorado and Oregon.

For example, our Arizona property for sale consists of beautiful lots with good roads and access, stunning views of the Hualapai (pronounced wall-a-pie) mountains, as well as several other Western mountain ranges. The properties are located southeast of Yucca, Arizona between Kingman, and Lake Havasu City, in Northwest Arizona. The properties are at a great 2,000 ft elevation and have nice year-round temperatures. The area is secluded and beautiful, surrounded by Federal Lands, thus assuring tranquility and privacy.

The location of these properties are exceptional. While still maintaining its rural charm, just 30-35 minutes from the growing community of Kingman, AZ, or only 35-40 minutes from the lake community of Lake Havasu City, AZ. Also within an hour's drive is Laughlin, NV a mini Las Vegas style gaming town on the scenic Colorado River. The snow country of Flagstaff (for skiing) is approximately 2 and a half hours. Las Vegas, NV is about a 2 hour drive; Phoenix, AZ is just over 3 hours, and for that matter, Los Angeles, CA is only 4 and a half to 5 hours away. You could spend the rest of your life exploring all the wonders of Arizona, and the magnificent Southwest!

Kingman, Arizona (and all of Mohave County, AZ) is experiencing explosive growth. We have finally reached the point in the growth curve where many large developers and other companies are realizing that they need to have a presence here. This of course, is fueling yet more interest in the area. The Hoover Dam Bypass Bridge provides easy access, and many see Mohave County, AZ as the next boom area. Most of the newer developments have small lots, thus it appears that larger acreage will be at a premium in the future.

On most of our Arizona, Colorado and Oregon land, WE FINANCE THE PROPERTY. There is no need to qualify for a loan. We do NOT do any credit checks and there is NO qualifying.

All the properties on this site have been especially chosen by me for this offering. Prices are competitive, and as you can tell, the financing is the best you will ever see! Take advantage of these special promotions while they last!




NEWS
Lake Mead
Lake Mead has the most interesting bicycle ride!...
View All News >>